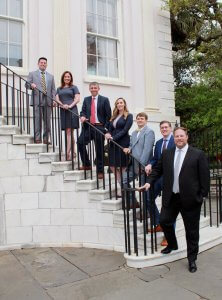 We have a new website! Our new website has been designed by Charleston marketing firm, Stingray Branding.  At Butler and College our attorneys focus exclusively on Real Estate Transactions and Estate Planning.
Our firm was founded by Ryan Butler and Andrew College so that Charleston and the surrounding areas would have knowledgeable representation in Residential and Commercial Real Estate Closings and Estate Planning.
Our homepage has been redesigned eliminating the need for clients to scroll down to see more about our different locations and making our site more mobile phone friendly.
We also now have three contact firms so our clients can easily contact us regarding their concerns.
We now have one web page for Firm Overview, Meet the Firm and Professionals pages so our clients can easily access all the information in one place. Our Affiliations and Awards pages have also been combined into one page so clients can clearly see the recognition we have earned over the years.
If you have Real Estate or Estate Planning in Charleston or the tri-county area, please give us a call today!